In collaboration with Heyligers Architects, this Brunel office in Delft was completed.
Since 2009, Heyligers Architects has designed various offices for specialist staffing firm Brunel. Brunel recruits personnel for various fields.
An important business unit is engineering, which deals with the energy transition. Brunel supports this transition and shows this, among other things, by sponsoring the Brunel Solar Team. Therefore, energy transition and sustainability are the theme of the design for their new office in Delft.
For this location, Heyligers Architects developed a new workplace concept and corporate identity. Creating a homely atmosphere was the starting point here, just as the office must be suitable for hybrid working.
In addition to the ARBO flex workstations, a focus room and several "pods" have been placed for online calls or telephone conversations. The flexible workstations are interspersed with round seating areas and steel frames that incorporate whiteboards and plants.
The area where the special functions such as the 'pods,' various seating areas and a scrum room are organized are marked with a wooden slatted ceiling.
A relaxation area is provided for relaxation during the working day. All materials used are sustainable and/or circular.
The intake rooms where interviews with candidates take place all have their own theme around sustainable energy. For example, a solar, turbine and hydrogen room. The themes are reflected in the wall finishes and in the special lighting fixtures.
How Brunel evaluates our work
"THIS NEW WORK ENVIRONMENT EXUDES THE WE-FEELING IN EVERYTHING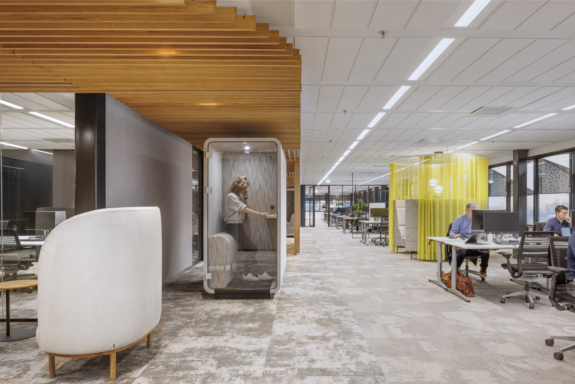 THIS IS HOW WE WANT TO PROCEED"
Brunel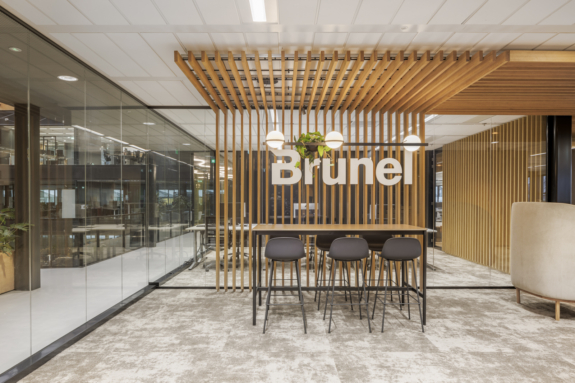 Our approach to achieve comfort and facilitate collaboration.
From start to finish, the concept of the building has been designed for inspiring ways to meet and work together. The enormous diversity of spaces within this project offers employees maximum freedom of movement and choice of control. Because the different zones are separated from each other in a natural meandering way, as a user you are continuously connected to the environment, while knowing exactly which space has which function.
More about us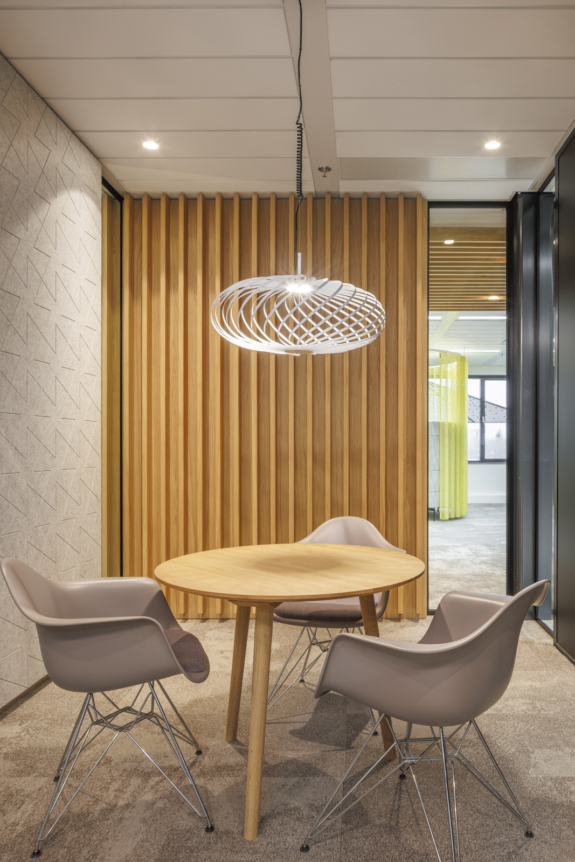 100+
employees
2022
realization
825
scope
Our joint vision on collaboration
We are always critical and determined to get to know organizations and get to the heart of their needs. Only in this way was a concept developed for Brunel that fits both the company's brand identity and our shared vision of collaboration.
Discover our approach
Delft