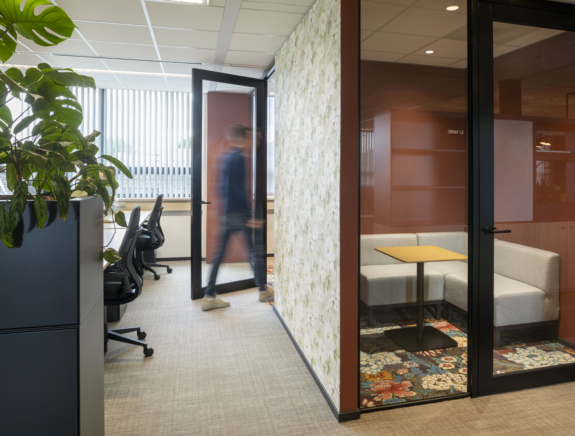 Workplace Consultancy
at OCS+
Interactive workshops for an appropriate workplace concept
Workplace Consultancy helps you address urgent user needs
If the past few years have taught us one thing it is that employees are no longer "stuck" at the office. Organizations that want to bring employees into the office will need to create an environment that is rewarding. A space where people enjoy coming, enjoy working and enjoy meeting each other.
Workplace Consultancy from OCS+ helps you answer the question: why are my people still coming to the office?
Discover which Workplace Consultancy methodology suits you best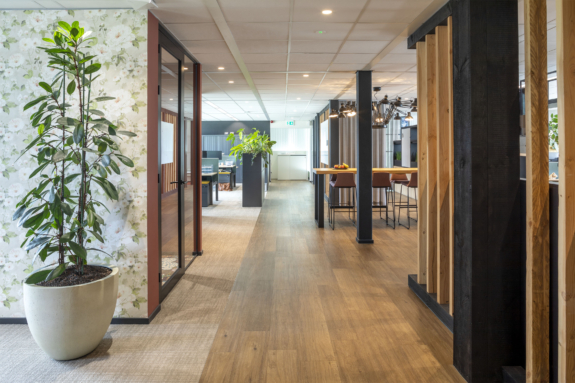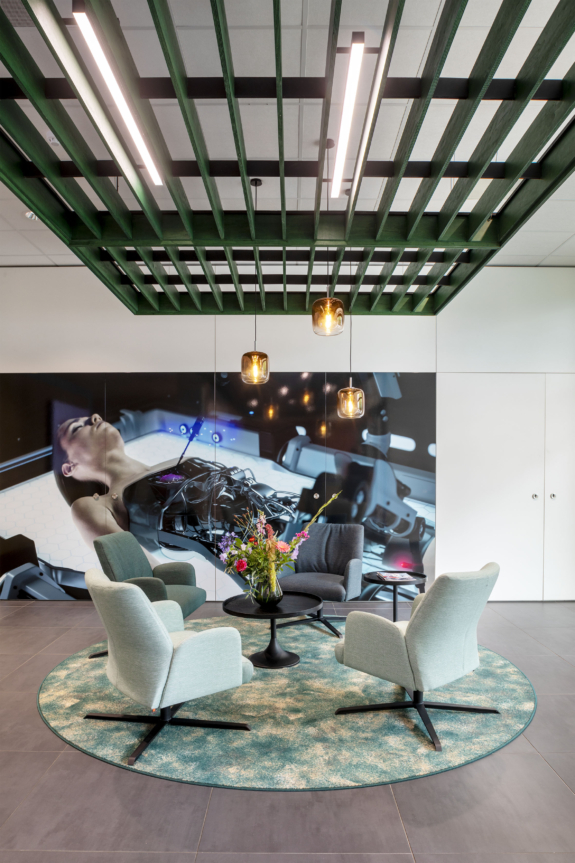 Interactive workshops for an appropriate workplace concept
To arrive at that functional office space, we organize workshops, interviews and brainstorming sessions together with the client to extract valuable data from the entire organization. The basis for the further choices we make together regarding the design of your new work environment.
What it delivers:
Closely involved employees
Fact-based info based on behavior
Data-driven workplace scenarios for the future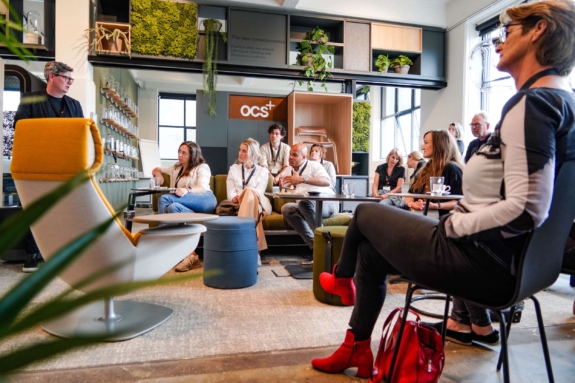 Workplace Consultancy at Sioux Technologies
OCS+ developed a new workplace concept and spot plan for the campus for Sioux Technologies in Eindhoven. The aim of the chosen layout was to give employees more space and peace in their daily work and to generate spontaneous meetings within the various premises on campus. In a natural, unconstrained way in an attractive homely environment.
View project
Case study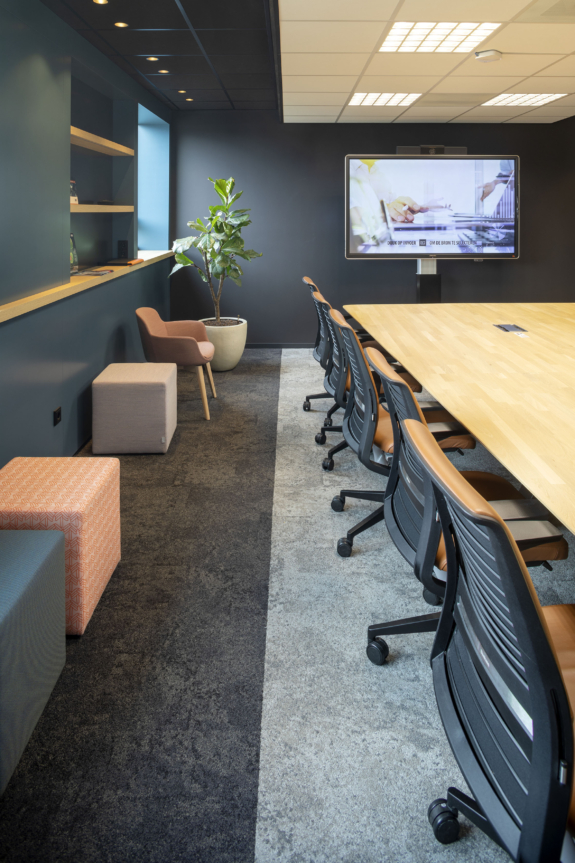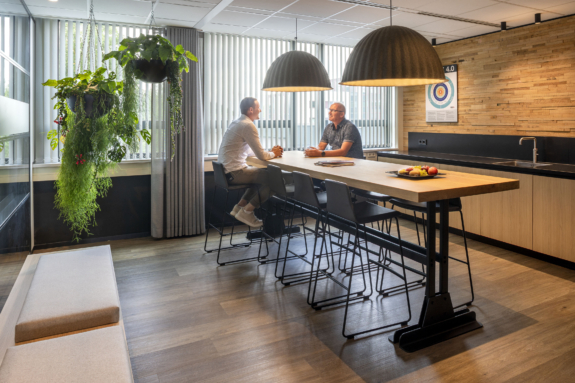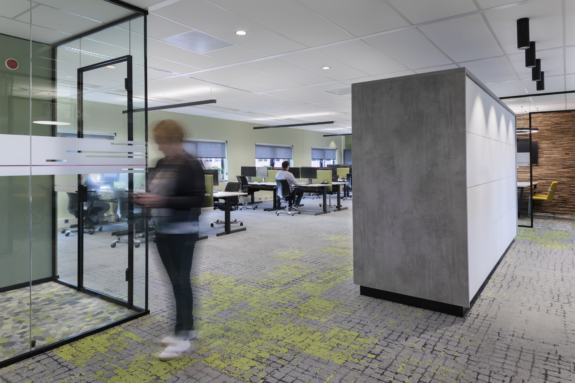 "Het biophilic design en de circulaire manier van inrichten past bij onze identiteit"
Met deze werkomgeving is ProRail klaar voor de toekomst en maakt het eens te meer zijn belofte waar: de omgeving verbindt, verbetert en verduurzaamt!
Workplace Consultant Léon is happy to help you.
Want to know more about which Workplace Consultancy method suits you? We are happy to tell you more about it in our Work Life in 's-Hertogenbosch during an informal first meeting.
Of course you can also give us a telephone consultation first. Please contact Léon at leon@ocs.plus or 06 43 72 52 90.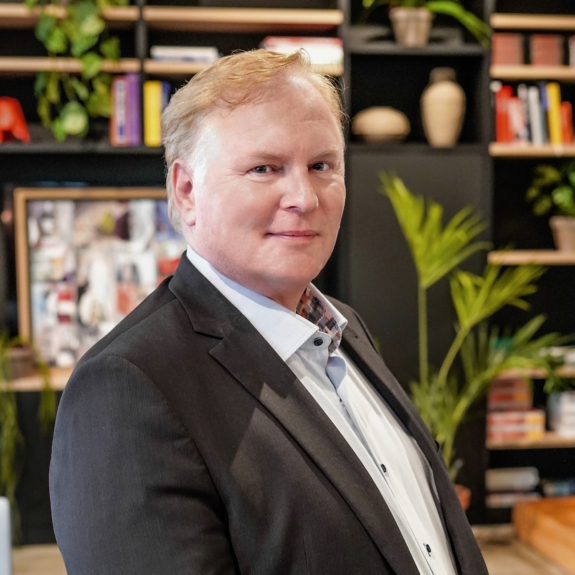 Waar wil je meer over lezen?
Kies het thema waar je meer over wilt lezen en ontvang het e-book direct gratis in je mailbox.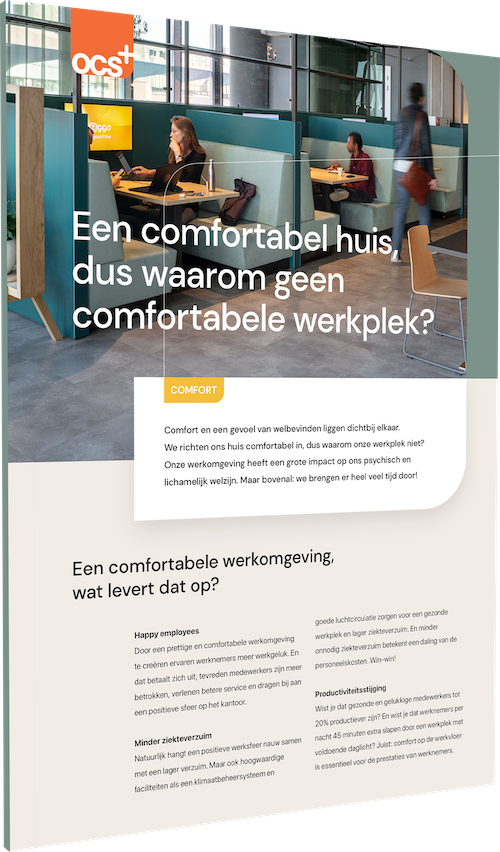 De comfortabele werkplek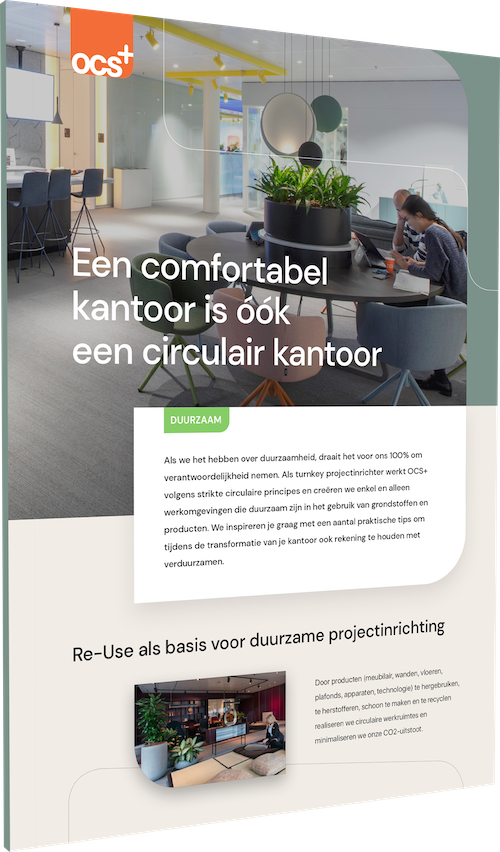 Een duurzame inrichting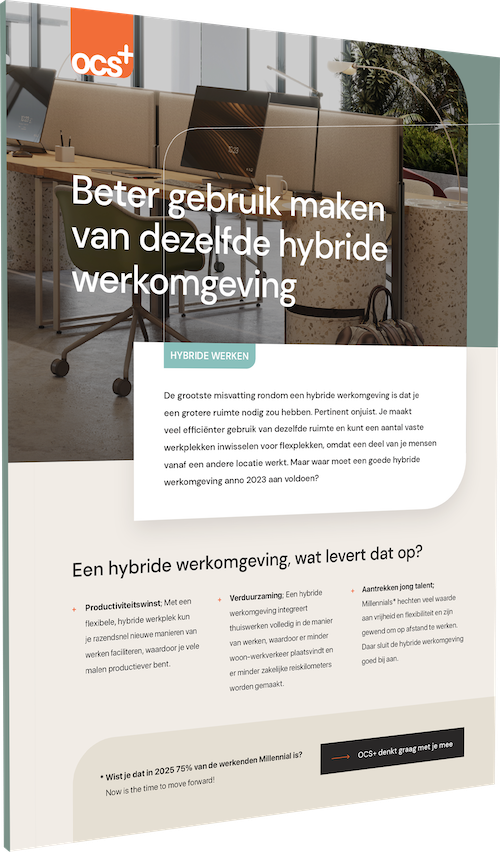 Het hybride kantoor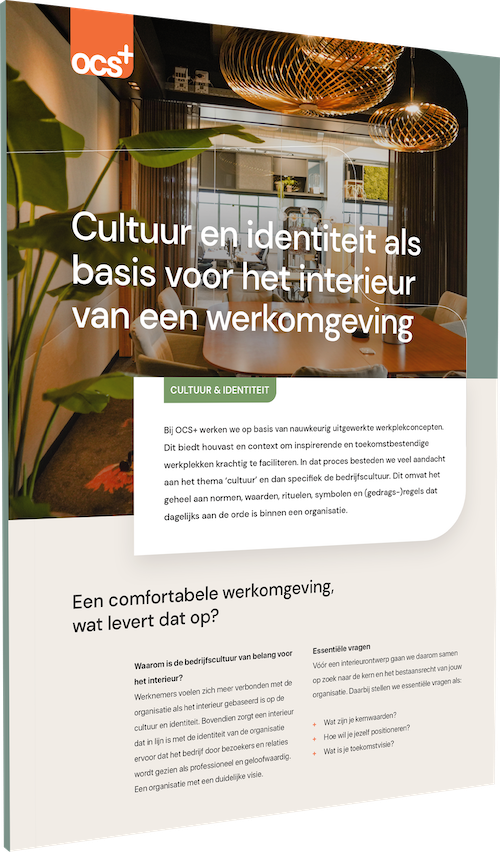 Aandacht voor cultuur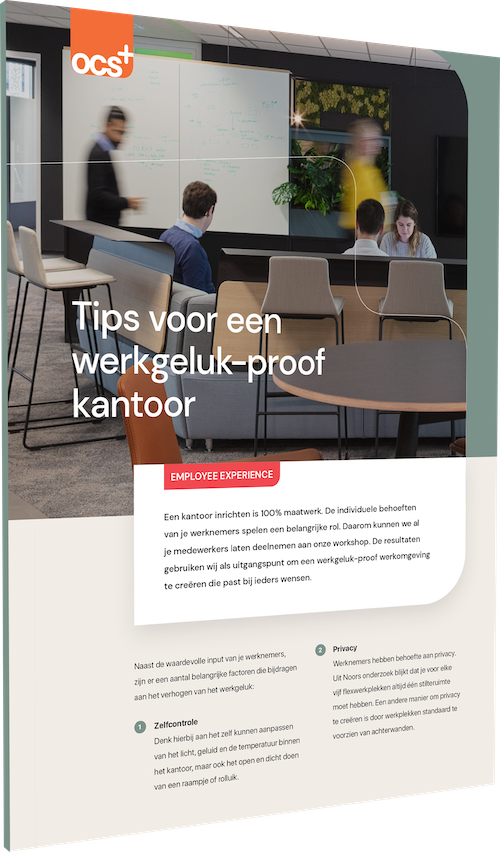 Werkgeluk op kantoor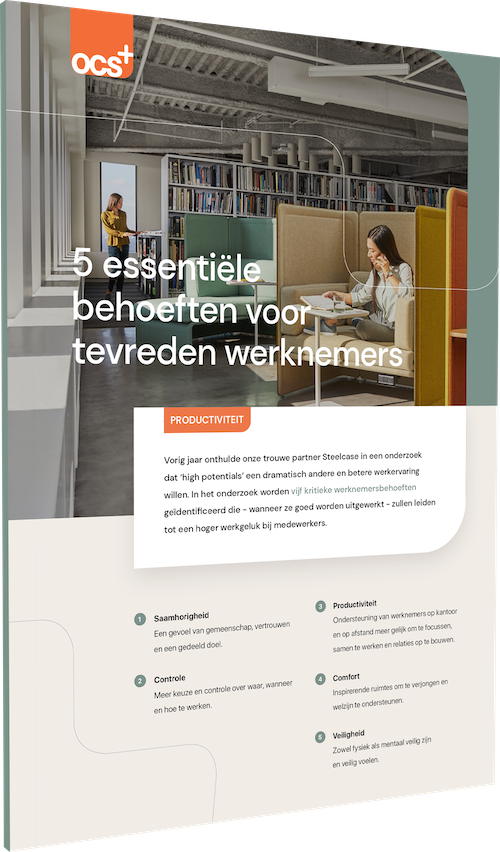 De productieve werkplek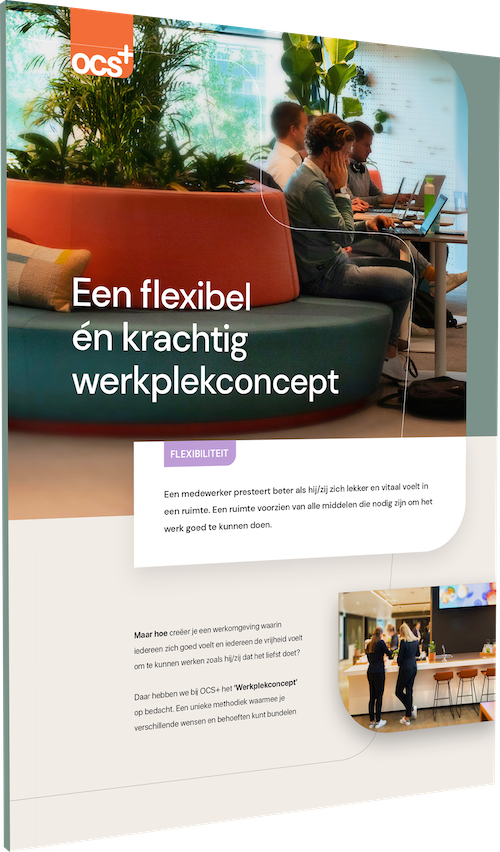 De flexibele werkplek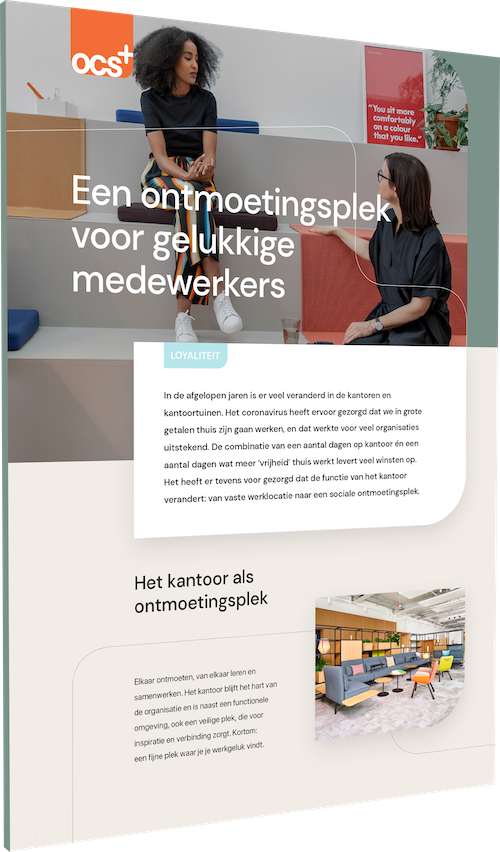 Het kantoor als ontmoetingsplek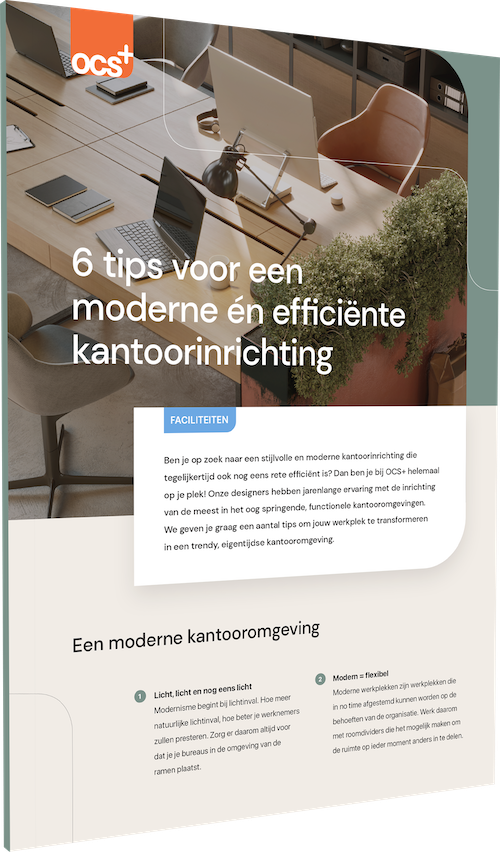 De moderne werkplek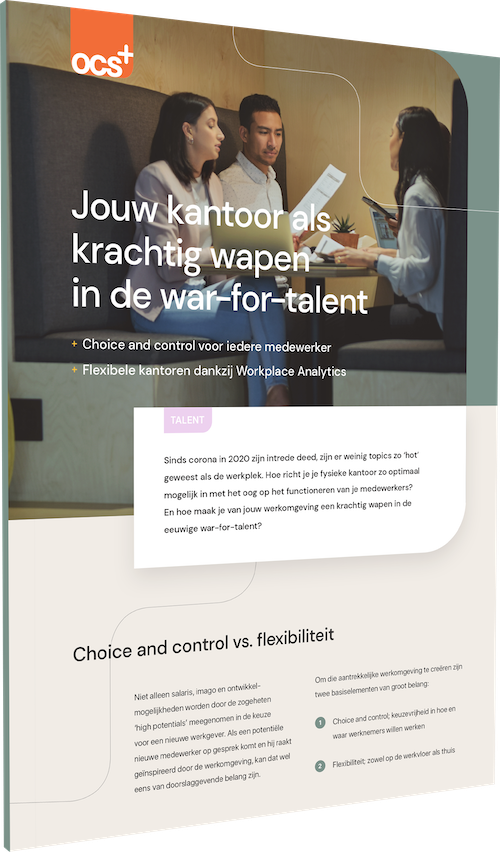 Plek voor talent