Services
Furniture and materialization advice
Supply and install furniture
AN INSPIRING ENVIRONMENT TO WORK AND MEET
TURN-KEY REALIZATION
Commissioned by Enginia from Amersfoort, Muurbloem design studio, in collaboration with OCS+, has realized a new working environment that intuitively invites teamwork, synergy and creativity.
In this era of Smart Industry and Industry 4.0, innovation is the driving force behind the success of companies in the manufacturing industry. Enginia helps to keep that engine running as well as possible and shorten lead times. They do this by optimizing the performance of engineers, production teams and the company. As an Award Winning Platinum Smart Expert partner of Siemens Digital Industries Software, Enginia proves together with its customers that innovation can be done better and faster.
Because Enginia worked 50% from home, there was a greater need for an office environment where people can meet (in)formally and hold (hybrid) meetings.
With a clear definition of the functions of the office, employees can immediately get on with their work immediately after a meeting.
An environment has been created in which the needs of employees have been taken into account.
Everyone is fully supported by the activity-oriented approach.
In addition to the functional request to create an activity-based workspace, an innovative and ambitious bottom layer from Enginia has also been included in the design. So that the technicians can also make the switch to think in terms of systems, people and processes within a dynamic environment.
The result is a successful working environment in which Enginia can carry out its activities for the next 10 – 15 years. An environment that fits the core values of the company and inspires employees to make the transition to the future themselves.
How Enginia evaluates our work
"THE NEW WORK ENVIRONMENT IMMEDIATELY FEELS NICE FOR EVERYONE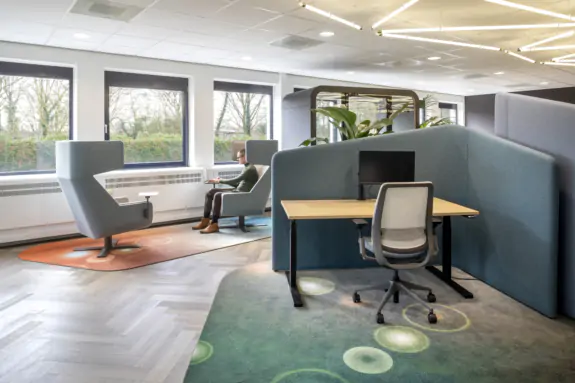 AND FACILITIES SPONTANEOUS MEETINGS AND COOPERATION."
Paul Hörchner, Managing Director Enginia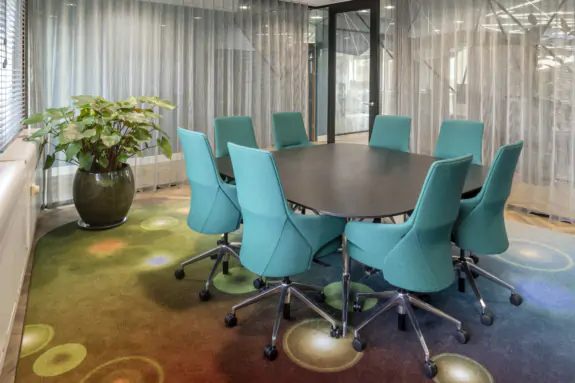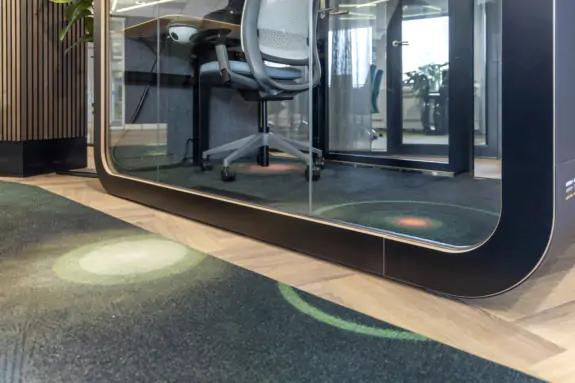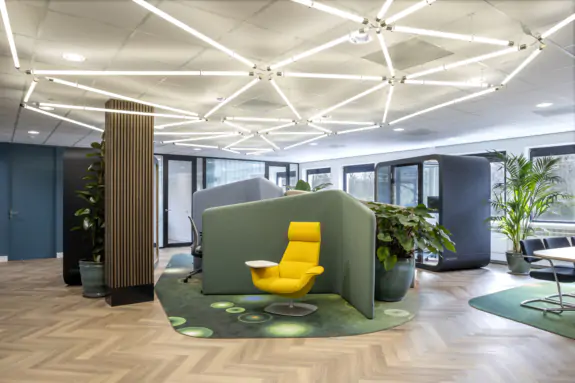 Our approach
According to Muurbloem design studio, the COVID period has been a learning opportunity to look at the working environment differently. The employees of Enginia have therefore been involved in the design process. Feedback has been received from working groups from various disciplines of the company about what they want to do at this central location in the Netherlands. This is how the motto with the theme 'the future is digital, the future is handmade' arose. Enginia has a focus on the digital world, but it also remains human work. In the design, the digital and the human come together in different ways.
At Enginia it is about networks, that data is connected to each other. That is why Muurbloem design studio has designed a large light fixture. Opposite there is glass wall stickers with the train of thought from the Industry 4.0 theory view 'the digital twin'. It is a bold and colorful design with custom-designed upholstery and materialization that perfectly express Enginia's DNA. So not gray and safe, but a world of depth, discovery and thinking ahead. The rugs are designed in such a way that the idea arises of pools of water with reflections, with trees and plants in between. It is a natural underlay that gives a piece of humanity. You are not in a bare space, there is really an organic quality. Employee feedback is most visible in the layout of the office and the furniture. The working environment is set up in such a way that the permanent support employees have their own workplace, but also that everyone can perform his or her own work properly at each workplace. The central reception is at the coffee table. From there you go to a meeting, your workplace or one of the two soundproof office pods.
From start to finish, the concept was designed for inspiring ways to meet and work together. As a preferred partner in execution, OCS+ skillfully supervised and delivered the execution of the project. Because of our Realization approach, Enginia and Muurbloem design studio were completely relieved. It is a successful project. Enginia employees immediately feel at home in their new working environment and make extensive use of the various spaces.
More about us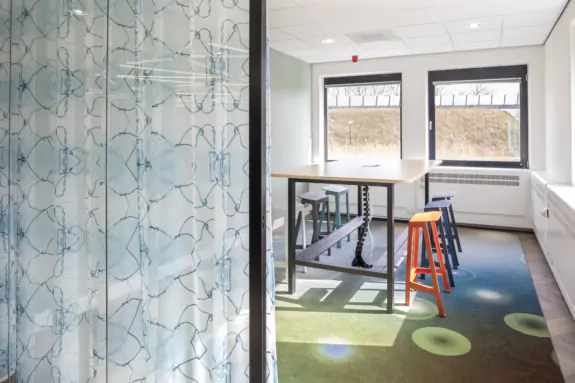 55
employees
2023
realization
260
scope
Waar wil je meer over lezen?
Kies het thema waar je meer over wilt lezen en ontvang het e-book direct gratis in je mailbox.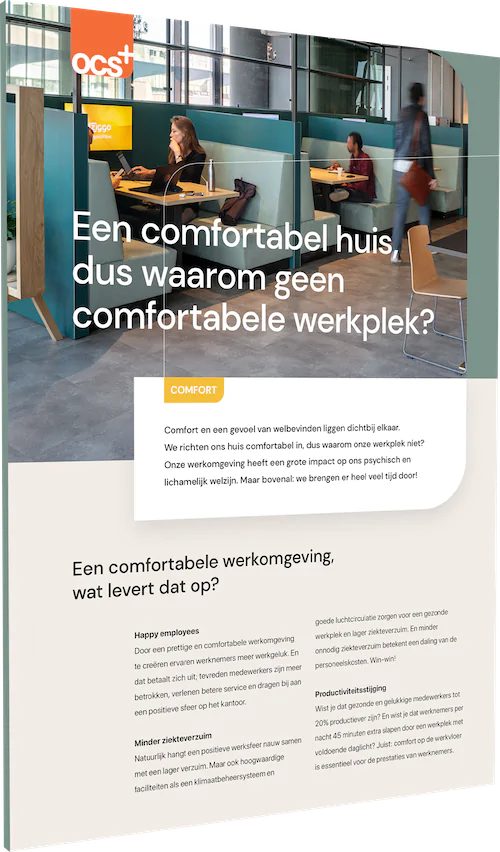 Leuk dat je ons e-book wilt lezen!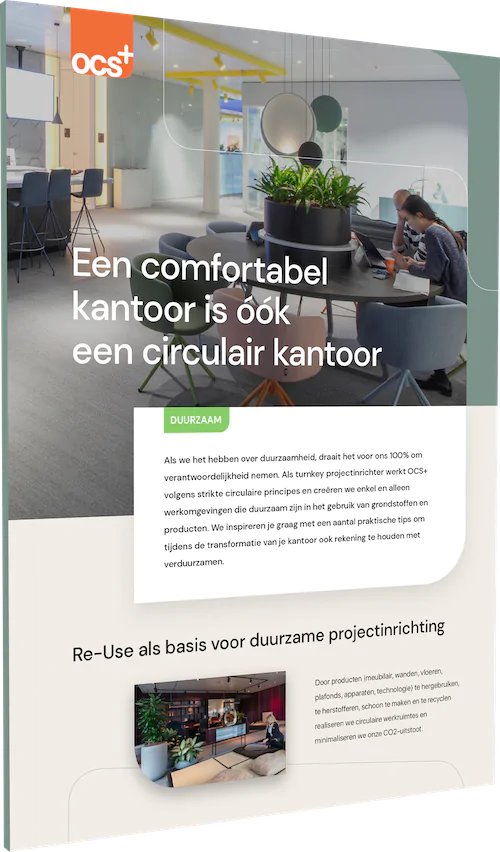 Leuk dat je ons e-book wilt lezen!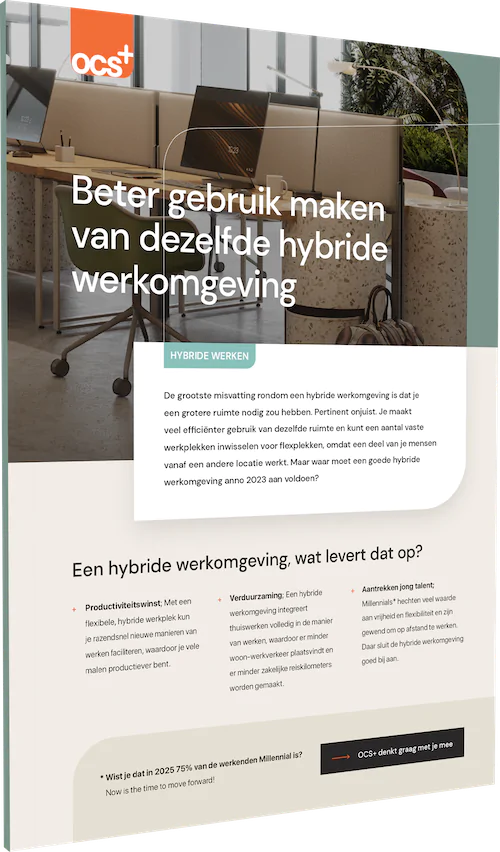 Leuk dat je ons e-book wilt lezen!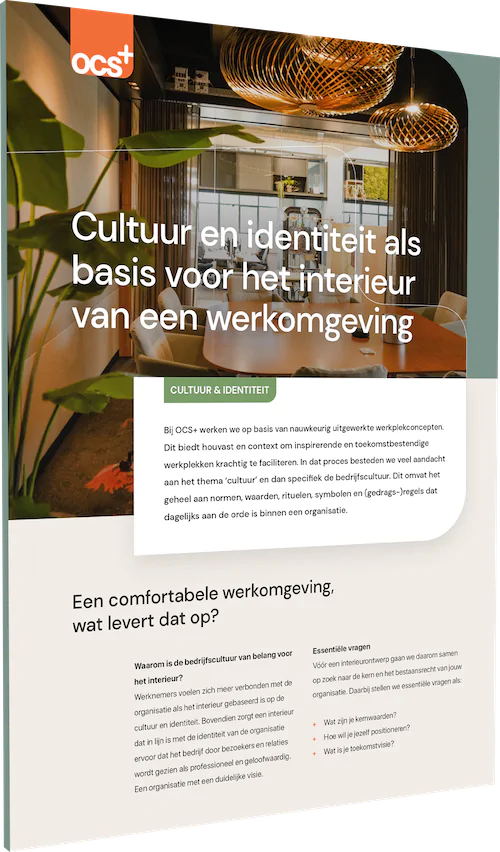 Leuk dat je ons e-book wilt lezen!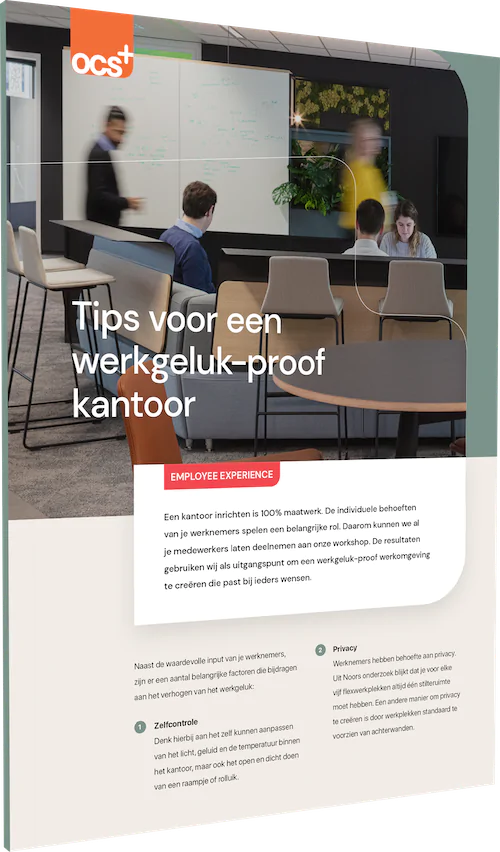 Leuk dat je ons e-book wilt lezen!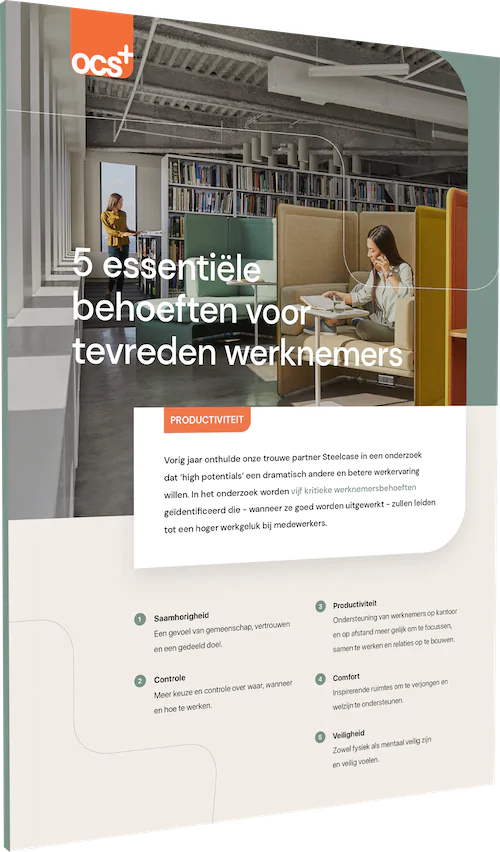 Leuk dat je ons e-book wilt lezen!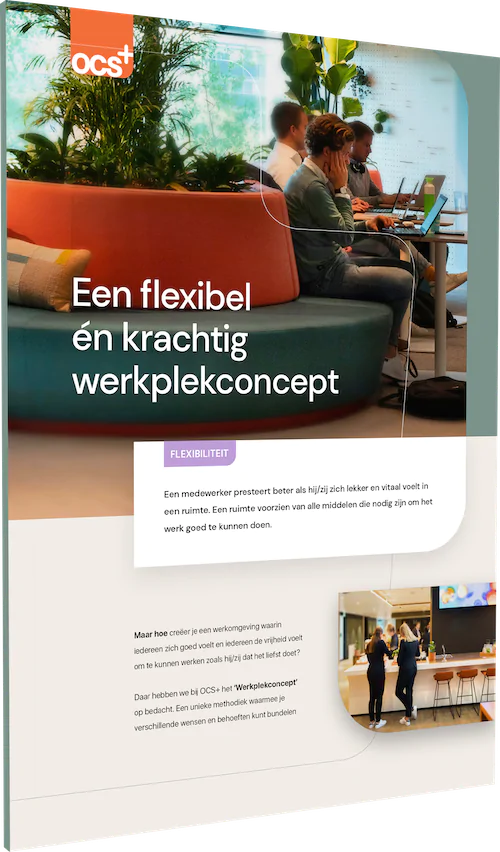 Leuk dat je ons e-book wilt lezen!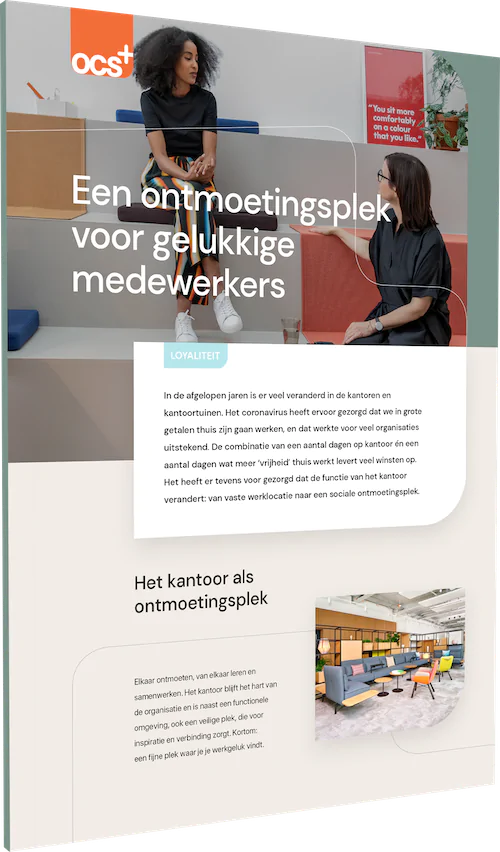 Leuk dat je ons e-book wilt lezen!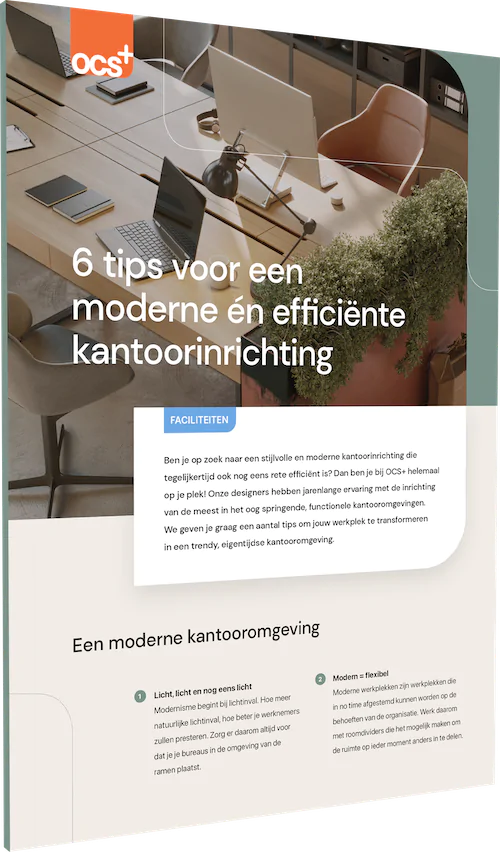 Leuk dat je ons e-book wilt lezen!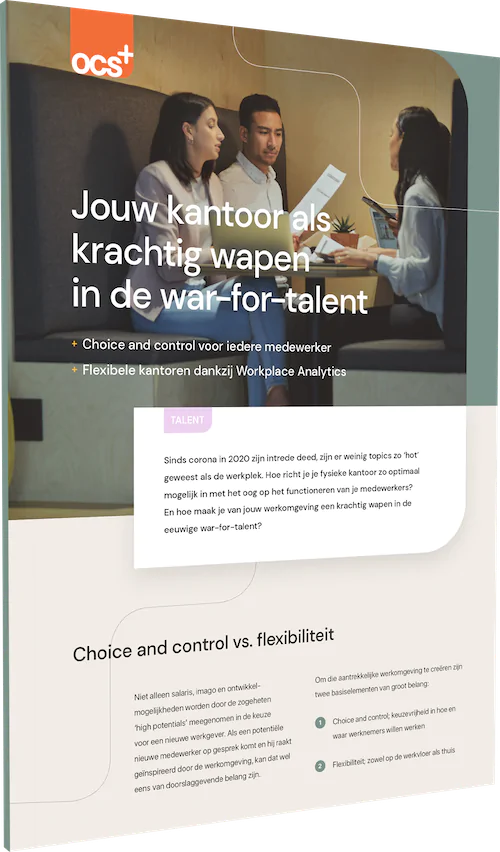 Leuk dat je ons e-book wilt lezen!