Modern comfort for employees and visitors
TURN-KEY REALIZATION
After more than 12 years, the world's largest industrial auction house, Ritchie Bros. has largely outgrown its old location in Breda. We have realized the completely renovated hybrid office environment turn-key. In addition to the more than 2800 m² office space, the building has state-of-the-art facilities and various eye-catchers. But much more importantly: the new HQ gives employees and visitors the right feeling and comfort to work and relax.
How Ritchie Bros. evaluates our work
"Our people experience both at their permanent workplace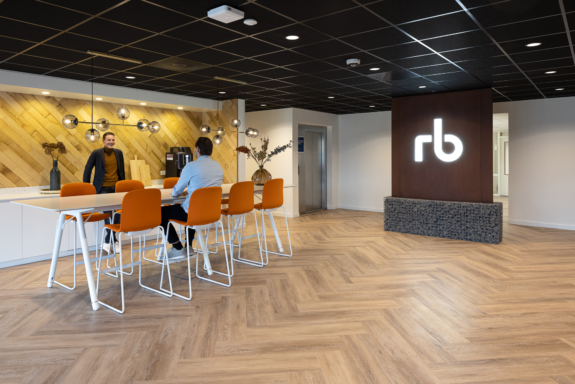 as well as the right amount of modern comfort in the social spaces."
Ritchie Bros.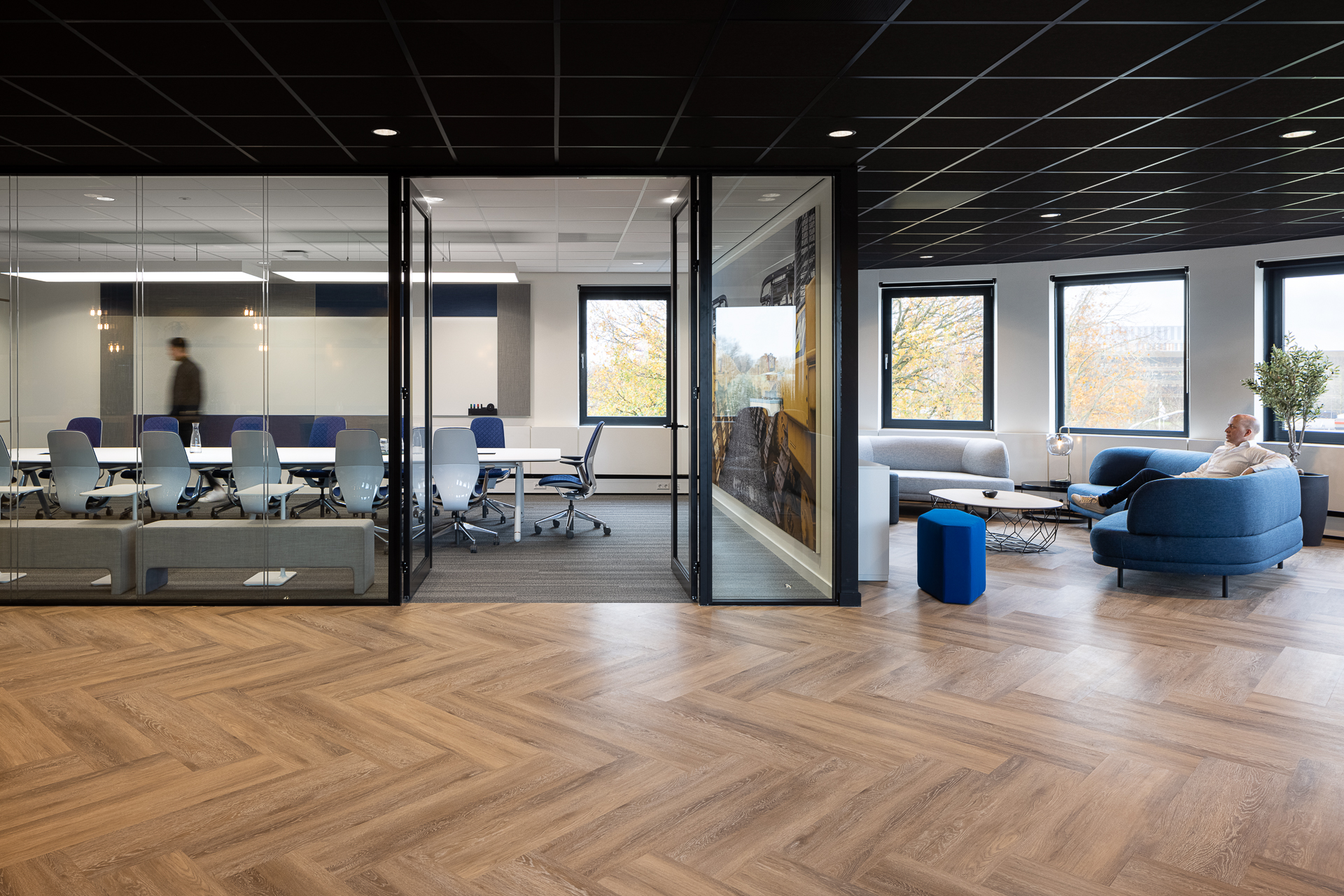 Our approach to achieve comfort and warmth.
An appearance that fits the symbolic function of a head office. With that desire, we have created an impressive space in which employees have maximum freedom to collaborate and organize meetings wherever they want.
A conscious choice was made for a stylish and warm design that at the same time feels very spacious. Users experience a lot of modern comfort both at their permanent workplace and in the 'social spaces'. We have connected areas in a natural way through colors and small height differences.
Because we realized this project on a turn-key basis, there was only a short period between the completion of the structural work and the moving in and assembling of the furniture. In just four months, the building was completely gutted, furnished and put into use.
100
employees
2020
realization
2800
scope
Our joint vision on collaboration
We are always critical and determined to get to know organizations and get to the core of the need. Only in this way can Ritchie Bros. developed a concept that fits both the brand identity of the Canadian company and our shared vision of collaboration.
More about us
comfort