Workplace Analytics: Optimal workplaces based on everyones input; where, how and when do you work?
February 2022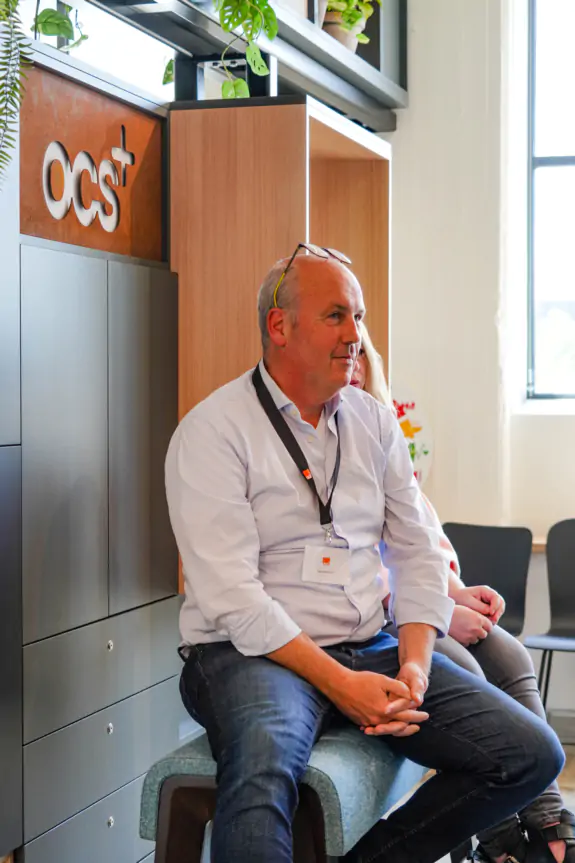 Workplace Analytics: faster, more accurate, cheaper and more flexible office accommodation. Office accommodation and the workplace of employees are a hot topic. Since 'corona', working from home has become more normal. At the same time, most employees experience that with working completely from home you miss a bit of cross-pollination and that consultation or collaboration is a lot more difficult. Another issue that concerns management and HR managers is how do we get the most out of our 'human capital'. In other words: how do I best facilitate our employees, so that they can function optimally? Satisfied employees mean less absenteeism and less turnover, and therefore lower costs. In fact, being a good employer puts you ahead in the current 'war of talent'!
Let yourself decide
In short,  put people at the center of your organization and give them*) responsibility. It is high time to give the employee 'choice and control' over how he works, who he works with, when he works and where he works. Yet that is easier said than done. Because not everyone is the same. One is more introverted and needs more privacy, the other is more extroverted or still uncomfortable or insecure and would like to meet regularly.
In addition, an employee may have different workplace needs in the morning than in the afternoon, depending on what type of work needs to be done. And this can change daily. This requires a thorough inventory to gain insight into how people work, what they feel comfortable with and how they expect things to be in the future. And it requires flexibility.
Fact-Based
Harro Hoencamp, one of the two founders of OCS+, is happy to explain how he is approaching this step by step:
Involve everyone within the organization through a digital survey;
A thorough analysis of the results of this research by a housing expert;
Let a Workplace Consultant create an optimal furnishing concept with this data.
Hoencamp continues: "With the help of Workplace Analytics, a digital form of workplace and work form analysis, an inventory can be made and analyzed for everyone within the organization what the workplace and work form needs are. This broad involvement ensures optimal engagement.
Because this survey is completely anonymous and therefore AVG-proof and can be completed in about 15 minutes, on average 70% of the employees are willing to participate. Then it will not be a top-down housing plan, but broadly supported, fact-based input."
Smart analysis
The results are visible in one dashboard; the complexity, the priority given to the activity, how it works together, the culture and much more. All this together results in a 'kit of parts', a toolbox with all kinds of working methods and hardware (also called applications and settings) that the employees have indicated that they need to function better.
With that input, an experienced interior architect can make a perfectly fitting housing plan.
An excellent whole
"Compare the kit of parts with a full shopping bag" continues Hoencamp. "To make all the ingredients into an exquisite dinner, you need a good chef. If you leave it to the average hobby chef, your hunger will also be satisfied, but you will not get what you actually need. It is the same with the individual applications and settings that have to be created into an office design by a Workplace Consultant and will ensure better wellbeing and happy employees.
After all, it is more than just placing the parts in one place in the building or on the floor. There is also something to consider such as the desired culture of an organization, or the image to employees and customers. You have to take it with you in order to "forge the ingredients into an excellent whole."
Continuously adjust
"I'm going one step further," says Hoencamp. "Change is a constant. People are perfectly capable of adapting to those changes. Workplaces must therefore also be flexible and adaptable. It is also sometimes necessary to break through certain characteristics in the existing corporate culture in order to achieve better results.
A different layout of the workplace can initiate such a change. Workplace Analytics, a digital survey with your employees, is therefore an excellent tool for involving employees in the development of a flexible and accurate accommodation strategy."
*) wherever him/he is, her/she can also be read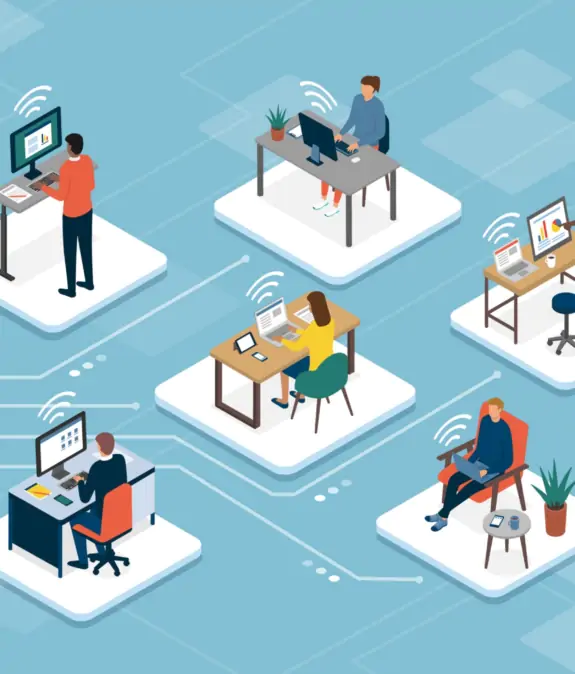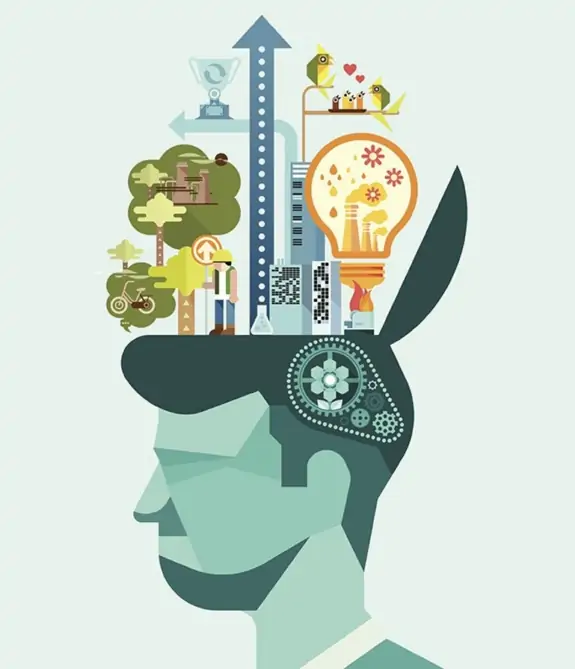 Contact form
A Workplace Analysis is possible at OCS+ from € 2.00 per square meter. Contact us for a comprehensive analysis of your working environment!
Waar wil je meer over lezen?
Kies het thema waar je meer over wilt lezen en ontvang het e-book direct gratis in je mailbox.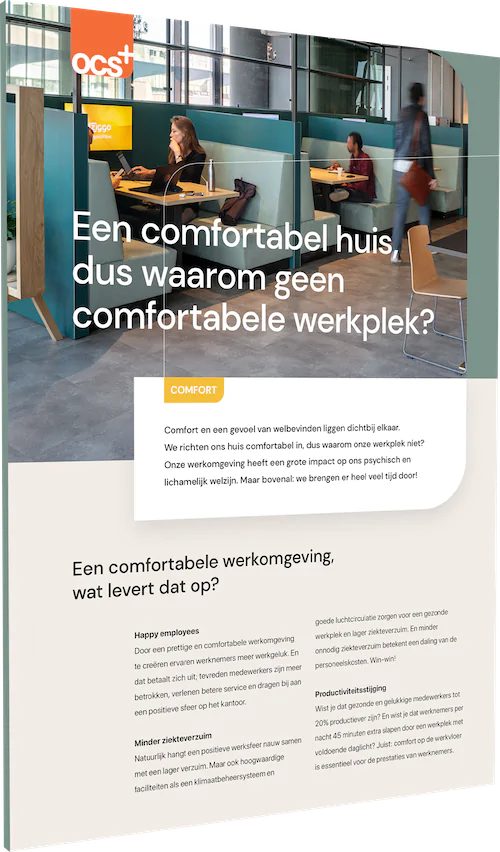 Leuk dat je ons e-book wilt lezen!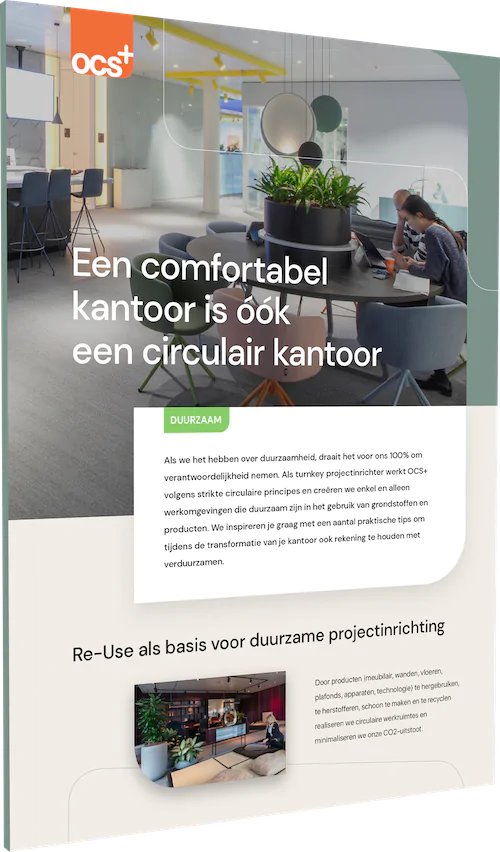 Leuk dat je ons e-book wilt lezen!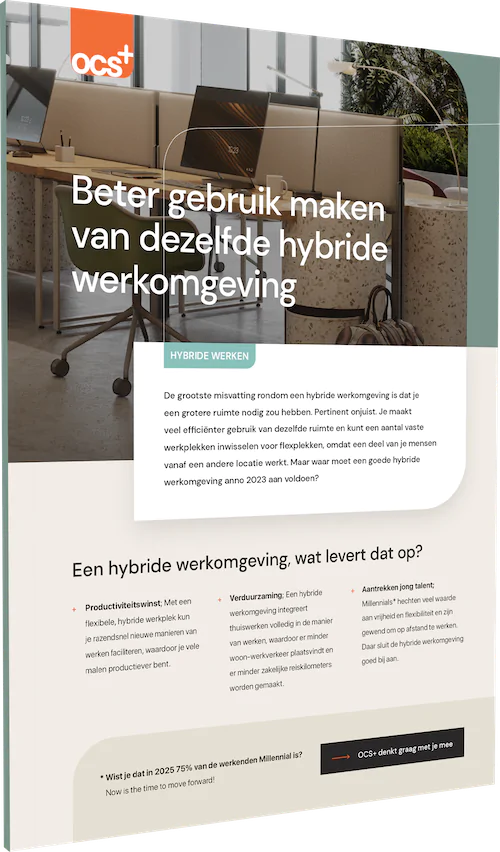 Leuk dat je ons e-book wilt lezen!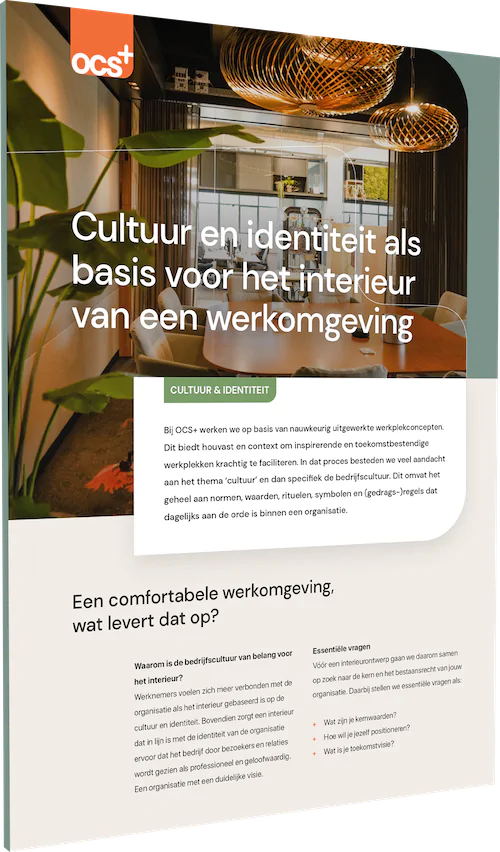 Leuk dat je ons e-book wilt lezen!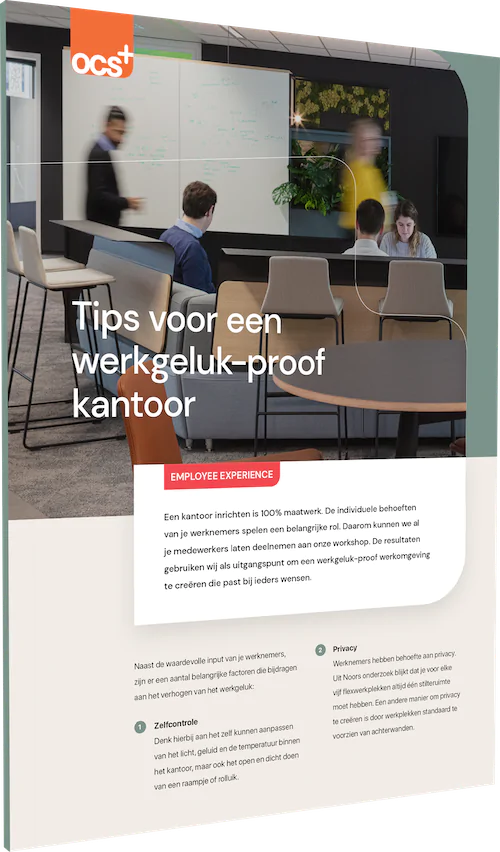 Leuk dat je ons e-book wilt lezen!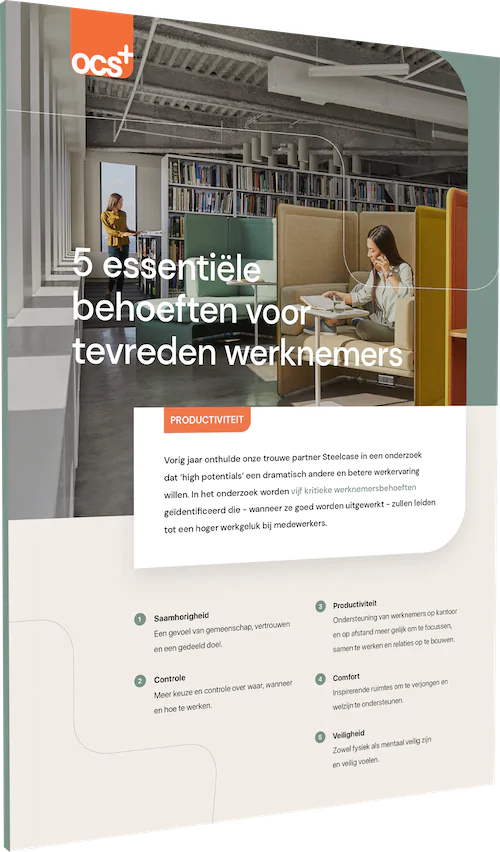 Leuk dat je ons e-book wilt lezen!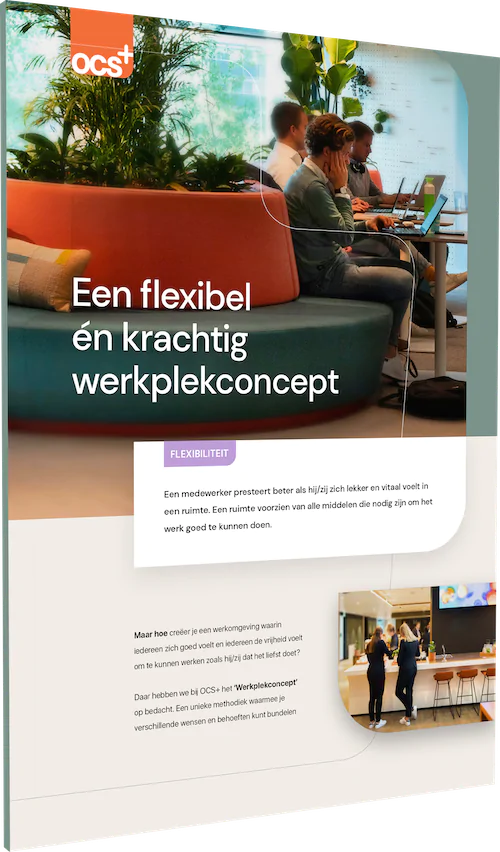 Leuk dat je ons e-book wilt lezen!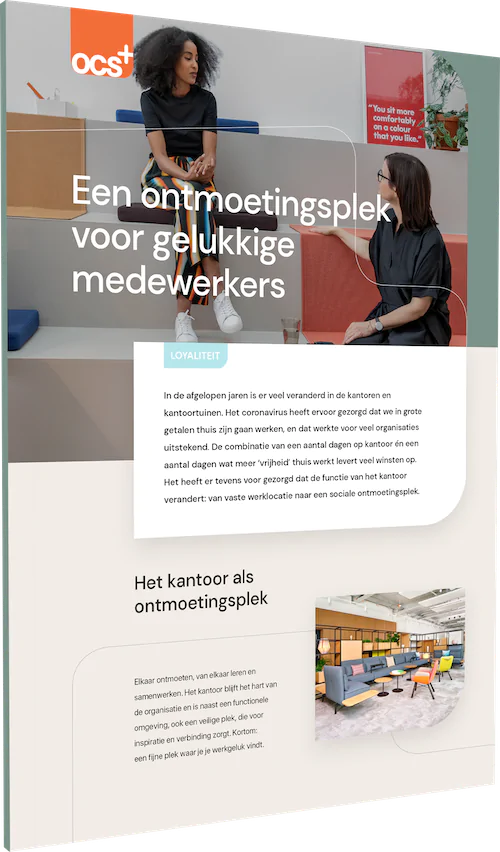 Leuk dat je ons e-book wilt lezen!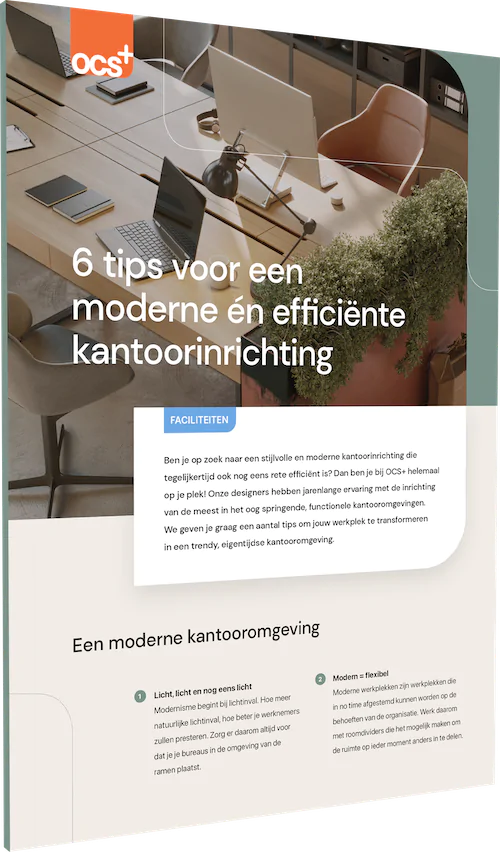 Leuk dat je ons e-book wilt lezen!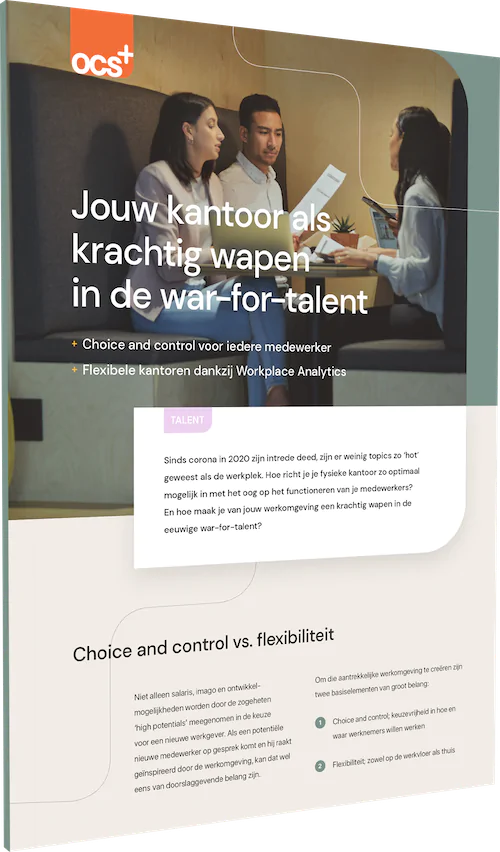 Leuk dat je ons e-book wilt lezen!