Service provided
Deliver and install furniture
AN ENVIRONMENT THAT LOOKS MUCH NEATER AND OFFERS COMFORT
OCS+ has realized new waiting rooms for visitors to Maasziekenhuis Pantein in Boxmeer. The Sint Maartenskliniek – also located in the hospital – started plans for a restyle. Maasziekenhuis Pantein decided to continue the makeover of waiting rooms in the same line.
Maasziekenhuis Pantein is a regional hospital for general hospital care. There is also access to academic and specialist care thanks to intensive cooperation with partners, including the Sint Maartenskliniek. Sint Maartenskliniek is a national specialized hospital focused on posture and movement.
How Pantein evaluates our work
"THE WAITING ROOM NOW GIVES MORE UNITY WITH THE SINT MAARTENSKLINIEK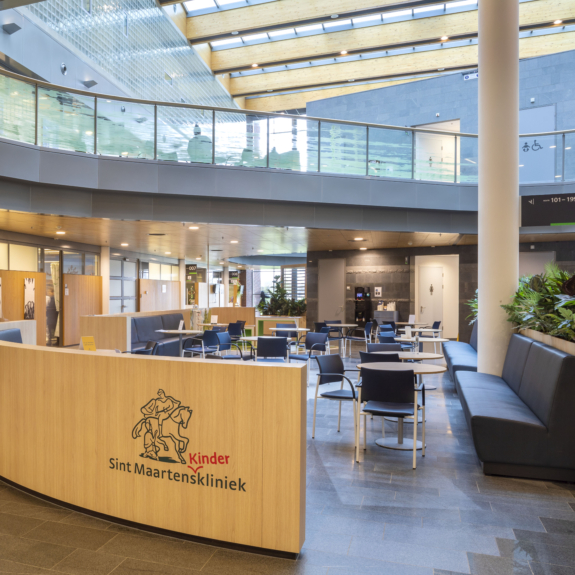 WE OFFER PATIENTS AND VISITORS MORE PRIVACY AND COMFORT THAT WAY."
Margriet van Buuren, Manager Zorg & Bedrijfsvoering bij Maasziekenhuis Pantein & Auke Litjens, Policoördinator Sint Maartenskinderkliniek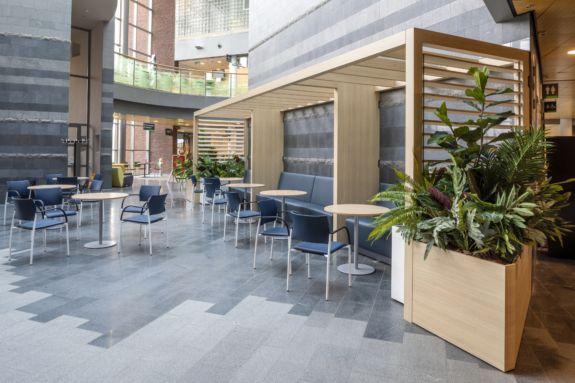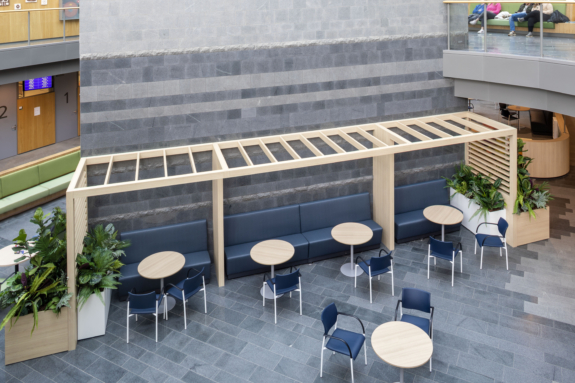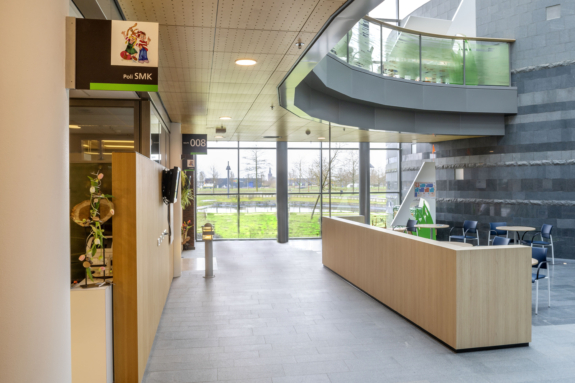 Our approach
Maintaining the current concept, the recognition of the nearby River Meuse, was important. The interior designer from OCS+ did his best to do that as well. The information desk in the form of a buoy remained and the benches, which are meant to be a floating raft, were retained. On the other hand, sustainability was an important aspect. The seats of the benches were renewed and the backs are now also upholstered. The table tops were replaced, the columns under the tables could be reused.
The waiting rooms of the Maas Hospital and St. Maartens Clinic had to offer more comfort and match each other in style and shape. The friendly and warm atmosphere that the hospital is known for also had to be maintained. The design was coordinated with the hospital's ergonomics expert. All the furniture was replaced and now offers more comfort and ergonomics.
The renovation of the waiting rooms of the Sint Maartenskliniek and the Maasziekenhuis ran nicely parallel. The collaboration was excellent. Approachable, cooperative and even with an interior designer and upholsterer from the immediate vicinity.
More about us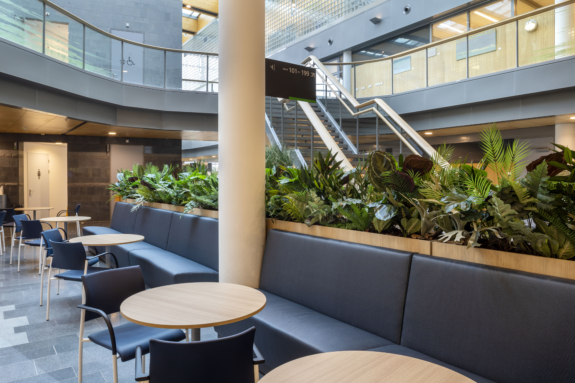 780
employees
2023
realization
2000
scope
Our joint vision on collaboration
We are always critical and determined to get to know organizations and get to the heart of their needs. This made it possible to develop a concept for Maasziekenhuis Pantein and Sint Maartenskliniek that fits both the identity of the organization and the shared vision of collaboration.
Discover our approach
Boxmeer