A 90% circulair work environment
HUMAN & NATURE IN PERFECT HARMONY
With the arrival of the new brand positioning Connect, Improve, Sustain, it was high time for ProRail to also give the various regional offices a metamorphosis. The Zwolle location served as a pilot for a completely new way of working.
The new design, which we realized together with buroDesk, focuses on Biophilic Design and Circularity. Two revolutionary themes that appeal to people's natural sense of comfort and fit perfectly with ProRail's socially conscious character.
How ProRail evaluates our work
"With this working environment we make our promise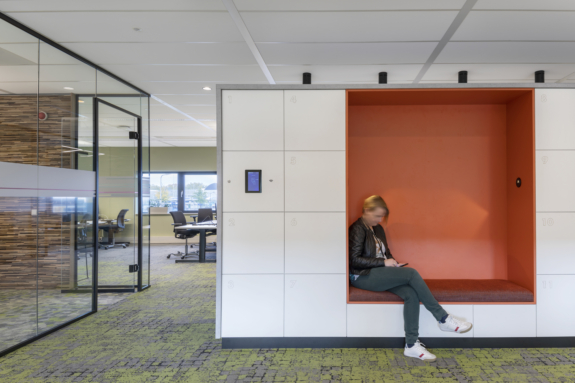 ProRail connects, improves and makes more sustainable than true"
ProRail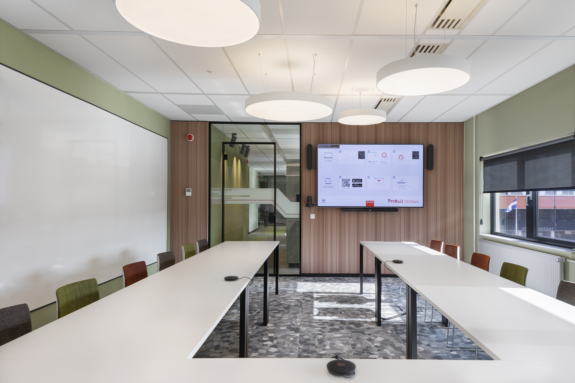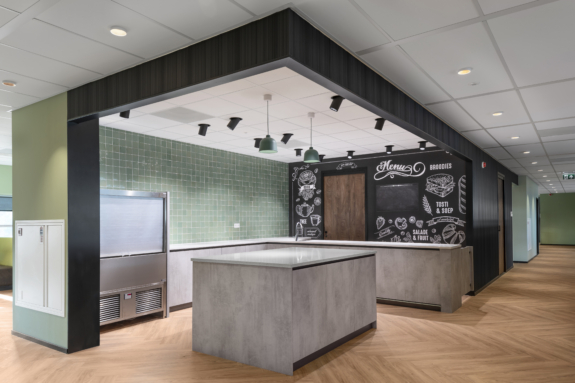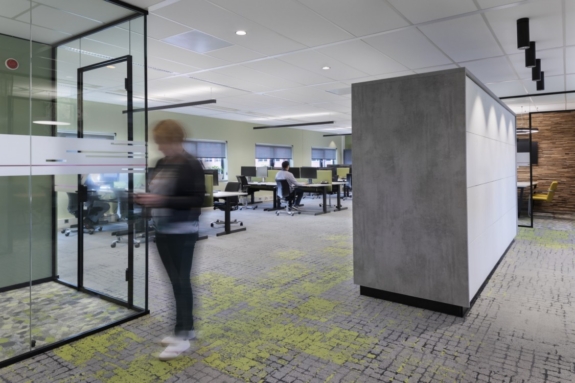 How we define sustainability.
Biophilic Design and Circularity in other words. By making the space as light as possible and also using many plants, natural textures and tangible materials, we have created a concept that strengthens the bond between people and nature. By offering as many office supplies as possible a second life, ProRail is also reducing its CO2 footprint.
The Biophilic Design principles radiate from this unique project. The cork wall in the meeting rooms provides an unparalleled acoustics and fragrance experience, while the walls made of wood residues provide tranquility and inspiration at the same time. The space is also equipped with a Cradle to Cradle® Gold Tarkett floor and the other walls are painted with Copperant bio-based paint.
The enormous diversity of spaces within this project offers employees maximum freedom of movement and choice of control. Because the different zones are separated from each other in a natural meandering way, you as a user are continuously connected with the environment, while you know exactly which space has which function.
More about us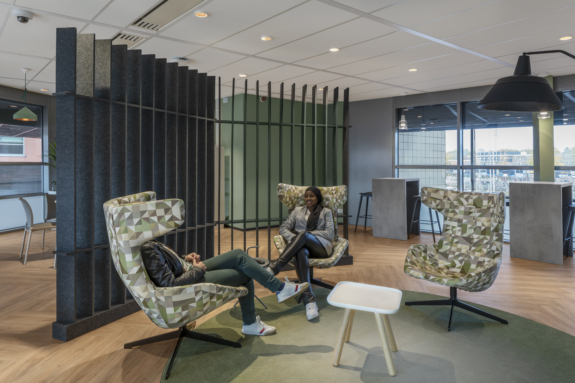 200
employees
2020
realization
1687
scope
Circularity
How we re-used 90% of all the furniture
The concept of circularity has taken on a whole new dimension in this project. Without compromising on quality and luxury inside, we have refurbished 90% of the used furniture and given it a second life. In this way we have developed a concept that fits both within ProRail's new positioning and within our shared vision of circularity.
Discover our approach
Design