The people behind OCS+
June 2022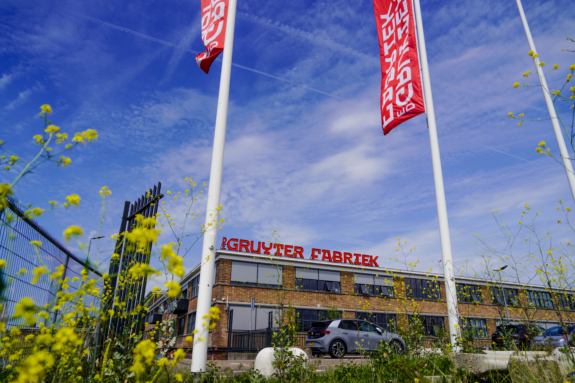 At OCS+ we are always on a 'journey' to find what best fits the unique needs, preferences and wishes of our clients. This makes OCS+ a real 'explorer', we are always looking for the best solutions and latest innovations. But who are the people that are working behind the scenes? And what does a true explorer look like? In this series of blogs we will introduce the people behind OCS+.
A short introduction…
"I'm Denise, I'm 33 years old and I have a 17-month-old daughter. I live with my family in Best, but I was born in Sprang-Capelle. If you ask my grandmother, she would say that I've travelled a long way for love, well for me it's just half an hour's drive…"
"When I was younger, I wanted to become a dancer, I danced from the age of five until I was eighteen. After secondary school, I wanted to become an interior designer, but as you can see, that didn't happen either. At OCS+ I sometimes experience this. Thus, I eventually went from wanting to be a dancer to an interior designer and happily ended up working in the back office".
"The story of how I ended up at OCS+ is a good one: a colleague at OCS+ was a former colleague of mine at a previous employer. She eventually left and later approached me because she knew that I was also looking for another job, and that's how the ball started rolling!"
"It's an adventurous little creature, OCS+"
"I would describe OCS+ as a very adventurous and itinerant company, and by that, I mean that we all try to approach all facets of our industry to create new opportunities. We look much deeper into the needs of a client and not just at how a project will help us in terms of revenue. We genuinely look at what a specific customer and his or her needs are in order to grow."
The Explorer
"We as the back office have the least involvement with the type Explorer while the sales department or the studio have more freedom in that area, because I associate the explorer with a sense of freedom."
"The research element might fit the Explorer, often the customer contact we have is done directly. Then we work with the customer to find out what their needs and wishes are. I therefore think that the Explorer is reflected in this process, finding out what suits which customer."
My journey
"Something that I consider very important for the future is that I can combine more creativity with my work. In my spare time, I really enjoy making my own jewellery and I would like to start hosting workshops for making your own jewellery. I miss the creativity within my job because I do a lot of administrative work and this is quite straightforward. Who knows, in ten years you can come to me for a jewellery making workshop."