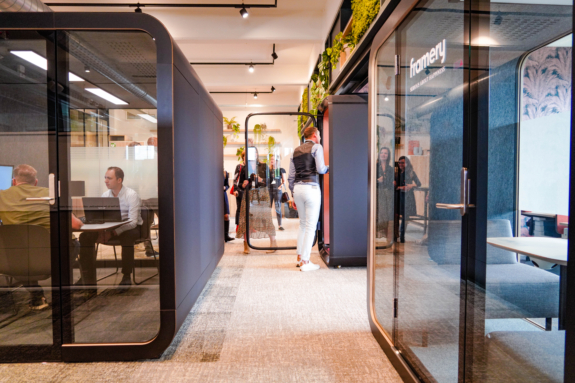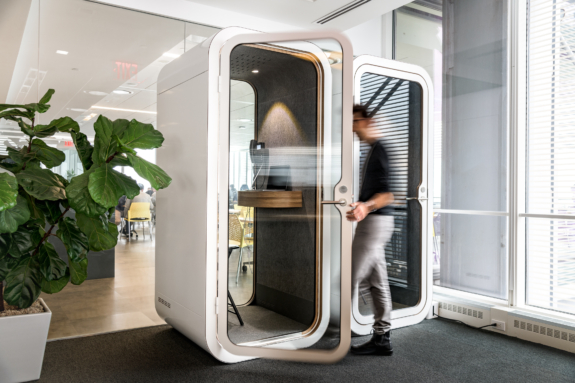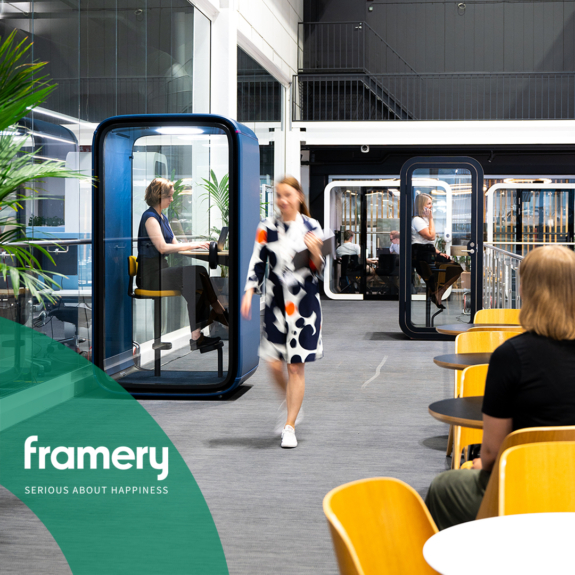 Framery is de pionier en 's werelds toonaangevende fabrikant van pods, telefooncellen en geluiddichte privéruimtes voor het oplossen van geluids- en privacyproblemen in open kantoren: de producten maken werknemers gelukkiger en productiever in kantoren van toonaangevende bedrijven, waaronder Microsoft, Puma en Tesla. In feite gebruikt 40% van alle Forbes 100-bedrijven Framery. OCS+ is premium partner van Framery
Framery is de pionier en 's werelds toonaangevende fabrikant van pods, telefooncellen en geluiddichte privéruimtes voor het oplossen van geluids- en privacyproblemen in open kantoren: de producten maken werknemers gelukkiger en productiever in kantoren van toonaangevende bedrijven, waaronder Microsoft, Puma en Tesla. In feite gebruikt 40% van alle Forbes 100-bedrijven Framery. OCS+ is premium partner van Framery
Framery is de pionier en 's werelds toonaangevende fabrikant van pods, telefooncellen en geluiddichte privéruimtes voor het oplossen van geluids- en privacyproblemen in open kantoren: de producten maken werknemers gelukkiger en productiever in kantoren van toonaangevende bedrijven, waaronder Microsoft, Puma en Tesla. In feite gebruikt 40% van alle Forbes 100-bedrijven Framery. OCS+ is premium partner van Framery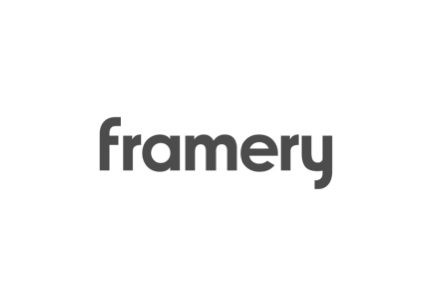 Framery
Werkplekken die echt werken. Framery pods helpen uw kantoor te werken in persoon, online en alles daartussenin.
Ontdek hieronder meer over onze producten!
Want to know more about Framery?
It's not just a pod. It's a way to transform work culture.
Once the Framery pods are in your open office, the whole work culture begins to change. People like to use them for conversations and meetings, as well as to work quietly. So when noise and distractions are reduced, people become happier and more productive.
Framery's flexible office pods are a great answer to today's needs as meeting culture has changed – 80% of meetings today are between four people or less.
Contact us
Framery