For a fair and sustainable world in 2030
July 2022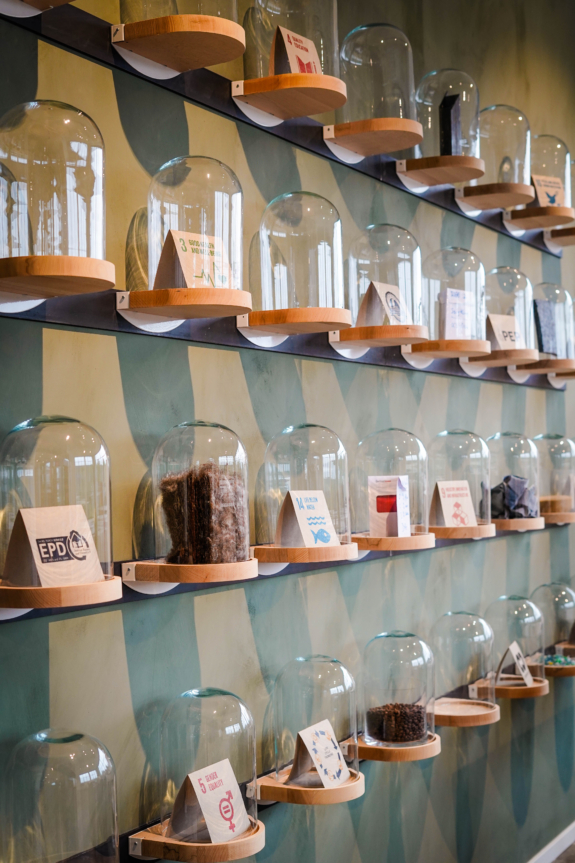 At OCS+ we don't make empty promises. We really want to make an impact and work with the United Nations Sustainable Development Goals (SDGs). These are seventeen goals to make the world a better place by 2030. They are a global compass for challenges such as poverty, education and the climate crisis. SDG Netherlands is the network of everyone who wants to contribute to the goals in our country.
We take our responsibility
The SDGs inspire us to take responsibility and hold our organization and work critically against the 17 goals.
We have chosen four goals that we can exert a positive influence on:
SDG 10 : Reducing inequality
SDG 12 : Responsible consumption and production
SDG 13 : Climate action
SDG 15 : Living on land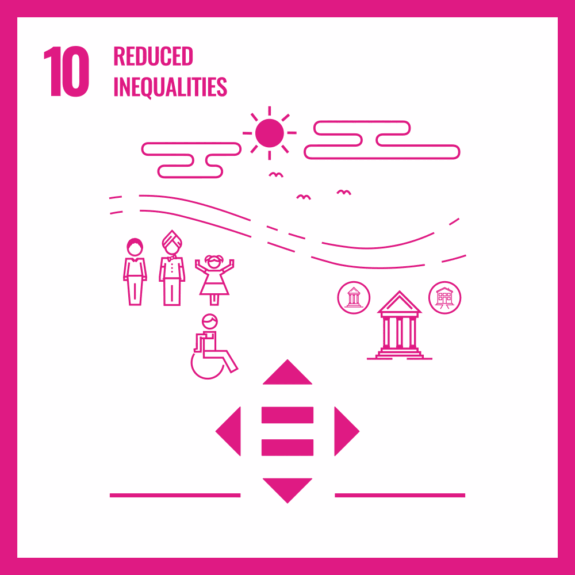 SDG 10: Reducing inequality
This goal is about reducing inequality between countries. But also in our own country, social cohesion is indispensable for the proper functioning of society. Everyone should have equal opportunities to be part of the social infrastructure.
There is no inequality of any kind within our team. If we translate this assignment, this means that our mission, vision and strategy must also be inclusive. In other words, everyone at OCS+ must be involved in the design, experience and implementation. Special attention will have to be given to purchasing policy, salary and compensation policy and HR policy, but also to matters such as the use of certain tax structures and financial resources.
Reducing inequality can be a challenge if you keep thinking only in a linear economy. Circular entrepreneurship puts an end to the ever-increasing pollution, it stops the exploitation of valuable areas because we need far fewer raw materials and it helps to reduce global social inequality. Reducing inequality means putting people first and not the system.
Together with partners in the Netherlands and Belgium, we commit ourselves every day to close the circular chain. By employing people with a distance to the labor market,
Diversity, Equity, Inclusion
Diversity, Equality and Inclusion (DEI) is a term generally used to describe policies that promote the representation and participation of different groups of individuals. Includes people of different ages, races and ethnicities, abilities and disabilities, genders, religions, cultures, and sexual orientations.
At OCS+, we recognize that true diversity, equality and inclusion is a journey we take with our people, engage with each other, set goals so we can move forward, and take action when we risk straying from those goals. The aim is for everyone to feel welcome and safe at OCS+ to bring their whole self to work, regardless of gender, ethnicity, religion, life experiences or skills.
DEI is therefore part of our strategy to respect and recognize the experiences of employees, customers and partners and its cultures. We therefore strive for continuous improvement of our services. By listening, learning, taking actions and taking responsibility.
For example, OCS+ developed its first LGBTQ+ project in 2020 and we started thinking about concepts based on that knowledge and experience.
Did you know that in 3 out of 10 project applications we now receive a concrete question regarding DEI and how to take this into account in the concept?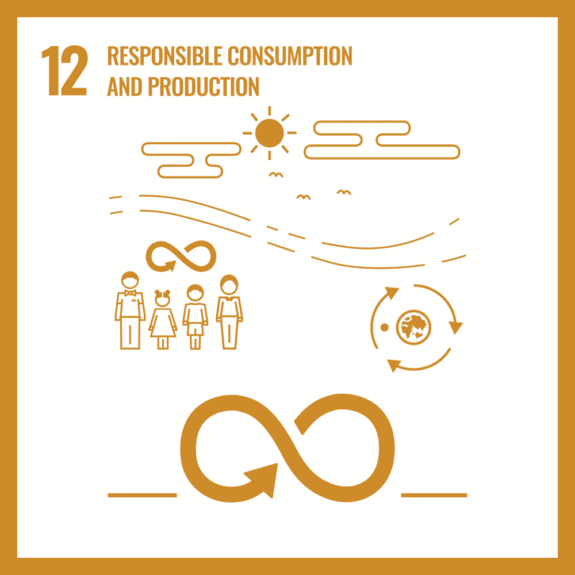 SDG 12: Responsible consumption and production
Sustainable production and consumption, with a more efficient use of raw materials, reduces the pressure on the environment and reduces dependence on those raw materials.
In our projects we continuously make conscious choices in the materials we use, what their origin and composition are, how we can guarantee the longest possible life cycle and what the next life cycle could bring. We prefer to work with refurbished or circular furniture and at all times consider a construction of take-back after an x ​​number of years. We also continuously look at our own organization. We are aware that our business activities have an impact on the planet and also encourage our subcontractors and suppliers to make their processes more sustainable, to minimize their transport movements and to reduce their waste production.
We are constantly raising the bar and doing more to protect the environment and people's quality of life. This way we extract less raw materials from the ground and we offer more Cradle to Cradle products than anyone else in our industry
Recycled materials or products are used in 80% of our projects and 95% of our products contain recycled content.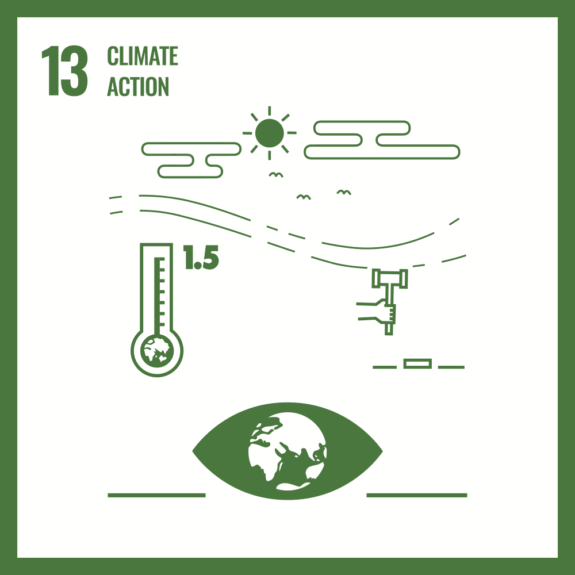 SDG 13: Climate action
SDG 13 is aimed at tackling the human-caused climate crisis. In 2015, the Paris Agreement was concluded that aims to reduce climate change and its adverse effects. The effects of climate change pose a threat to people and nature.
We reduce the dangers to the climate by using energy consciously. We drive CO2 neutral to our customers with electric cars, have only LED lighting, separate waste and encourage our clients to make the right choices in these areas. In our projects, we recommend using materials based on renewable raw materials and always compensating our impact on the climate through an approved body. Overall, we take various measures to reduce our CO2 footprint.
Did you know that more and more of our partners are also CO2 neutral? And will be carbon negative by even 2030?
Did you know that we will come to you CO2 neutral? Since 2020, our entire OCS+ fleet has been electric and we drive on green power.
Our entire building is equipped with solar panels where we generate energy for electrically charging cars up to and including heating and cooling our building.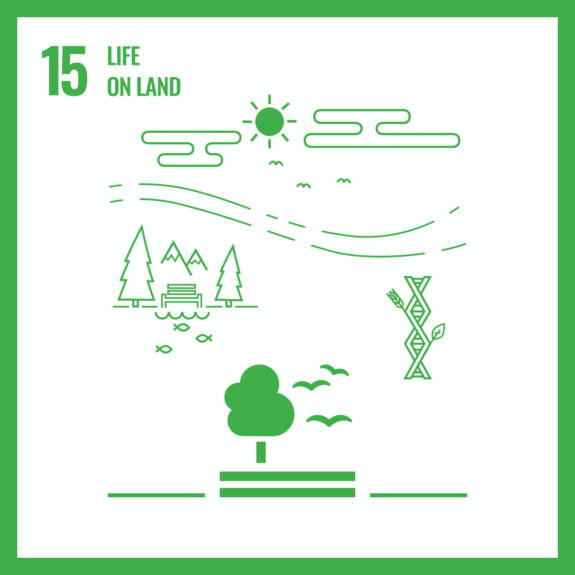 SDG 15 is about protecting, restoring and sustainable management of life on land in all its forms. Protecting and restoring ecosystems and biodiversity can enhance resilience against increasing population pressure, intensification of land use and climate change.
We attach great importance to sustainable forest management. Wood is used in every project. We require our subcontractors to use only FSC or PEFC certified wood, with a clear chain of custody. In addition, we prefer wood that is sourced as locally as possible.
Contact form
Are you curious about what OCS+ can do for your organization? Please contact us. We are happy to help you take the next step.